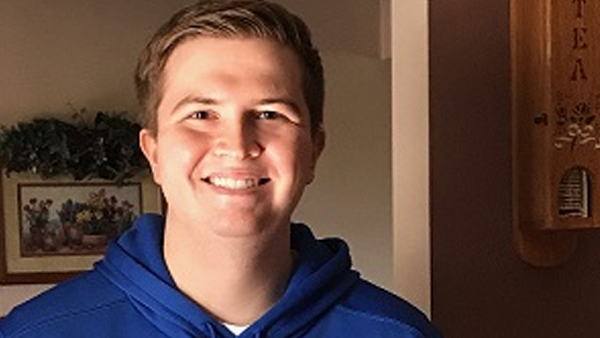 DJ of the Week – Zack Martino
16 April 2018 Featured Sports talk
---
Zack Martino currently co-hosts the popular sports talk show "Jack and Zack in the Morning" on Monday mornings alongside Jack Reinhard on WNTI.ORG.  Martino is currently a junior studying Communication with a focus in Journalism.  Prior to attending Centenary University, he attended the County College of Morris, where he was a contributing writer for the College's school newspaper, "The Youngtown Review."  He is also a contributing New York Yankees writer for Elite Sports New York.
In his first semester at Centenary, Martino took an audio production class, which he said is what grew his interest in having a show on WNTI.  He credits his experience with WNTI as a key to helping him pursue a career in the sports media industry.  "I am currently doing what I want to do in the future," he said.  "It's good to get great first-hand experience at an early age during my developmental stage," said Martino.
You can catch up on the wide world of sports with Zack Martino every Monday morning at 10 a.m. on Jack and Zack in the Morning on WNTI.ORG-The Sound of Centenary.
---
John Del Re Centenary, DJ, sports, WNTI