WNTI Fall 2021 Interest Form is now available!
Written by John Del Re on June 2, 2021
The Fall 2021 semester is just around the corner!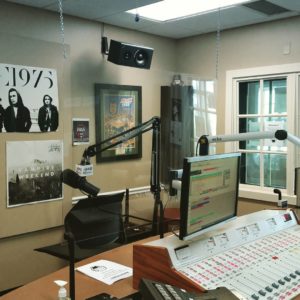 It only seems like yesterday that the class of 2021 graduated here at Centenary.  As we wish our graduates well on their future endeavors, we can look forward to the upcoming fall semester.  We are all hopeful that we can be more in a place of normalcy.
If you are an incoming student to Centenary, or you are a current student, why not join one of the best activities on campus?  As the Sound of Centenary, we offer students and faculty the opportunity to be on the radio, broadcasting to listeners all over the globe.  From music to talk to sports, the possibilities are endless on WNTI.
Even though we are several months away from the fall semester, WNTI is now accepting interest forms.  Just fill out the interest form using the link below and we will contact you.
Plus, stay tuned for announcements about our first weekly meeting at the beginning of the semester.  We will also be sending out an invite code for our Teams channel for those who fill out an interest form.
Be sure to follow us on Facebook, Twitter, and Instagram for the latest news on WNTI as we get closer the fall semester.  We are looking forward to being back on campus in Hackettstown!
---
---